The FutureDRV partners regularly organise expert workshops in the project partner countries and in the second project half also virtual meetings on different topics related to the future of professional driving. Please find information on current and past workshops below.
Driver Skills – More Than just driving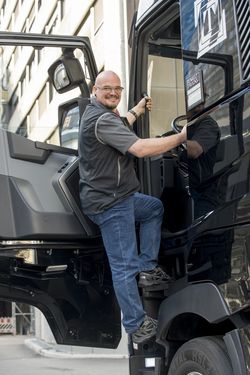 3srl, Vienna (AT), 30 January 2018

The educational requirements for professional drivers will likely change in the coming years. With new ways of working, brought about by such things as automation, flexible hours and connectivity, the industry will need to adapt to deliver the right type of training for truck, bus, coach and van drivers of the future. The FutureDRV Project, co-funded through the Erasmus programme of the European Commission, aims to address some of these challenges by identifying trends and techniques that will shape the way in which drivers are trained.

On 30 January 2018 a workshop will be held by the FutureDRV consortium hosted by the partner 3s research lab in Vienna (AT). The workshop brings together industry experts and stakeholders to debate the education of people in road transport. You are welcome to join us for interesting and insightful discussions!

Further information on the workshop will be available later this year.

Previous workshops and events
Preparing professional drivers for their role and tasks within the fourth industrial revolution: Education now and in the future
29 June 2017, Corby (UK)
Preparing professional drivers for their role and tasks within the fourth industrial revolution: The Future of Drivers Work Environment
14 March 2017, Paris (FR)
Preparing professional drivers for their role and tasks within the fourth industrial revolution: The Future of Professional Driving
11 November 2016, Berlin (DE)